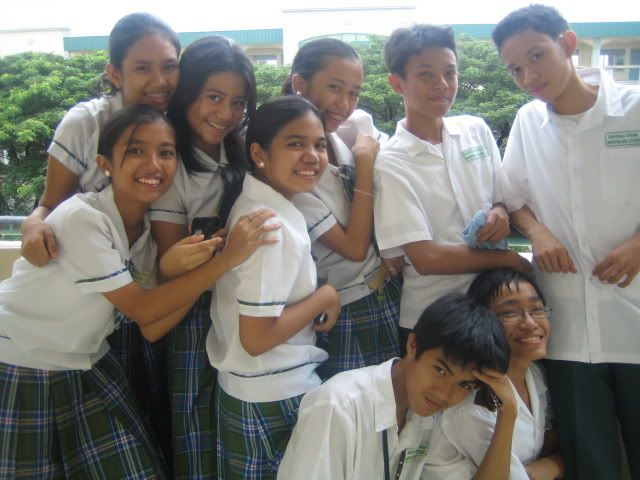 No matter how hectic our lives are, we are definitely one big happy peer. I've never neglected my ol' friends,
Tropang Pokemon
. We still greet each other, help each other, and go home together. We have already planned for a mall shopping either at SM Tunasan or Festival Mall on our Christmas Party. I guess that now I'm
still
in Evans, I should stick to my new set of friends. They call themselves
Tropang MPH
(Multi-Purpose Hall), if my memory serves me right. Though, I think I'm very out-of-place with them. All they talk about is Rondalla, banduria, guitar, instruments, etc. I, myself, is considered as an MPH member. The choir practices there and all activities related to MAPEH takes place at the MPH. But I'll always be with Edrun, Nikki, and Nark. They're the ones I'm mostly close to. To my friends out there; "Hello and thank you for supporting & cheering me, agreeing with me, and sticking with me to good and bad times". I'll always remember you... even those at my previous school, I've never forgotten them.
P.S. Whatever happened to Jeanne!? Classmates, let's go to SM Tunasan at November 16, Friday! After classes, of course.
That's all for now!
Evanesco!