Extract from "A Filler of Random Thoughts by RECA"
November 15, 2007


Random Thought # 2: Wut's Cool With Skul?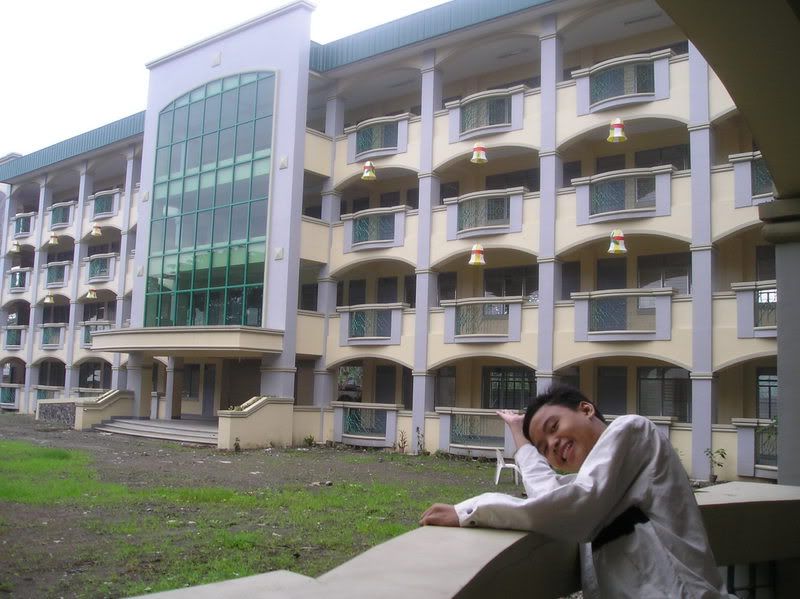 JJ posing beside the newly built 3rd building of Muntinlupa Science High School


What's new in Muntinlupa Science High School, you ask? I'll tell you what's new. Weeelll, there are lots of DepEd NCR officials visiting our school. Our teachers, including the principal, have been so busy lately. That leads us to almost doing nothing, nothing but rushing our Mean MPS! Now I realize how hard an accounting job is! What does accounting have to do with MPS? You don't want to know.
The choir has so many "projects" this month! Contests to join, I mean. Last week we have to impress the representatives of the Alternative Learning System (ALS) demo teaching of Ms. Ivy to us, choir, and the Rondalla. Also, that time was the GPTCAi meeting of the parents. Some politics attended the meeting. Muntinlupa officials, especially Bunyi's representative and Ruffy Biazon, telling the parents that our choir will join his choir contest to be held at Festival Mall this coming December. I was hoping they would inaugurate the 3rd building.
Oh,
Evanesco!
Wargh!